Hello everyone!
This year I have decided to participate in the Booktubathon read along event! This week long event was created by the booktuber Ariel Bissett and you can watch a whole video of her explaining the details of the event here. This year, the event is going to be taking place from July 24th to July 30th.
While I'm not a booktuber, I love any opportunity to try to get myself to read more, and over the past couple of years I've always seen Booktubeathon pass by and I haven't been able to participate mostly because of schoolwork. But now, with it being summer, I think it's a perfect time for me to try it out.
The only personal goal I have for this week is to read the books that have been on my TBR for ages. I'm actually really good about reading books once I buy them, and I currently only have 3 books that I have personally bought that I have yet to read. However, my problem is actually going out and buying the many many books that I have added to be "TBR List" on Goodreads.
Anyways, here are the challenges for the week along with the books I'm going to be trying to read for each one.
Book #1: Ruby Red
Challenges Accomplished:
Read a book with a person on the cover
Read a hyped book
Read about a character that is very different from you
Book #2: The Little Prince
Finish a book in one day
Book #3: The Wrath And The Dawn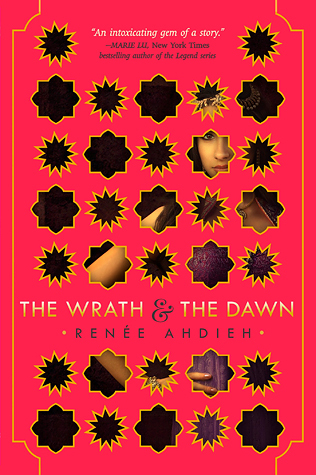 Read a book you bought because of the cover
The only other two challenges I am not anticipating completing are these two:
Read a book completely outdoors – While this may seem super easy, where I live right now, the temperature ranges from 40-50 degrees C a day, with around 33-40% humidity. Yeah, it's crazy hot and sticky and gross and I hate it.
Read 7 books – While I am a fast reader, I am no where near as that fast. Also, I don't like to force my reading, so I don't really want to breeze through books for the sake of the number rather than going at my own pace and enjoying them.
Okay! So those are all the challenges, HOWEVER, if I do finish those three books, here are a couple others I would like to read during the week:
1: King's Cage
2: This Savage Song
3: This Dark Duet
4: Six of Crows
5. Summer days and summer nights
6: When Dimple met Rishi
Even if I don't finish all of these books, they are the ones on the top of my TBR pile, and therefore, they're probably the ones that are going to make up my August TBR.
Are you participating in Booktubeathon? Let my know your TBR as well!