I was tagged by Words And Other Beasts, thank you so much!
I honestly cannot remember the exact book as I've grown up in a family that loved to read and I've enjoyed reading for as long as I can remember, but growing up I read a lot of Enid Blyton and in specific I read her Famous Five series. My parents had both read her books when they were younger which is how I started reading her stuff and I absolutely loved it.
I am quite ashamed to say that I haven't read many classics. I'm not quite sure if this one counts but the first thing that came to mind was Sherlock Holmes by Sir Arthur Conan Doyle.
I have to go with Twilight by Stefanie Meyer on this one. I actually own all the books since they were passed onto me by my sister but I don't really have any interest in reading them. I've been told by many people it's not worth it but I've also been told by some other that I should give it a try. Honestly though, I highly doubt I will be reading the Twilight series anytime in the near future.
I'm going to go with Anna and the French Kiss on this one. The story is a very very typical love story between two high schoolers, and even though it has it's unique qualities, there are still many books out there that are very alike to this one. But I still really enjoyed the book as I liked the characters and the whole concept of the book being set in Paris.
The Lux series by Jennifer L. Armentrout. I have only heard good things about this series but it's a five book series and I have just been way to busy with my summer contemporaries to start reading this series. But I will! And hopefully soon, writing this blog post has made me want to pick the book up even more now.
The Unbecoming of Mara Dyer by Michele Hodkin. I talked about this in my Harry Potter book tag as well but this book is so creepy from the concept to the characters to the plot.
Okay I have so many but I'm going to be basic and pick Ron and Hermione from the Harry Potter series. They're just all around wonderful.
I also LOVE Cress and Thorne from the Lunar Chronicles series. They're adorable.
We Were Liars by E. Lockhart. I think everyone should go into this book knowing nothing about it so I'm not going to say too much, but this book is so hooking and mysterious and intriguing that you never want to put it down. You always want to find out what comes next. I highly recommend this to anyone who hasn't read it yet.
 Originally I would have said Harry Potter, but after reading the Cursed Child I now think differently (You can read about my thoughts on that book
here
). So for this one I'm going to choose Fangirl by Rainbow Rowell, because Carry On was SUCH a good spin-off and I really really REALLY want more of Simon and Baz.
Okay, now my answer for this is quite an odd one but I'm going to go with the 39 Clues series. So I read these books back when only the first few were out which was around 2010. I was 9 years old and as a younger kid I ADORED these books. I came past the first book by chance in a bookstore and picked it up because it had a cool cover and the blurb seemed interesting, and as these books were aimed towards kids of my age at the time, I really loved this series. I have gone back and re-read a couple of the books, but I'm not sure if my love for them from when I was younger is blinding me from actually seeing if the books are genuinely good, however I still love them 🙂
 I'm still really excited to read the Six of Crows series (is it even a series? I'm not sure) and the Lux series. I still have to buy both books though.
ALICE IN WONDERLAND HANDS DOWN. I love every Alice in Wonderland copy I see in bookstores and it makes me so upset every time when I can't buy them all. The book is just SO PRETTY in it's many many for
ms.
Rebel of the Sands by Alwyn Hamilton. This book has been out since March but I have yet to pick it up. I've heard many good things about it.
Marissa Meyer. I loved the Lunar Chronicles and now I cannot WAIT to get my hands on Heartless as soon as I can!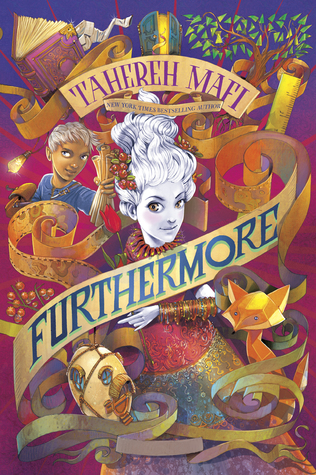 Furthermore by Tahereh Mafi!!! I CANNOT WAIT FOR THIS BOOK. And it's out SO SOON IM SO EXCITED. (UPDATE: IT JUST CAME OUT)
People I Tag:
Laura @ReadingLust
Aimee @LovelyBooks
AND YOU! If you want to do this tag, go ahead and say I tagged you (cause I did 😛 ). I'd love to see all your responses!